Financing with the Wells Fargo Outdoor Solutions credit card.**
**The Wells Fargo Outdoor Solutions credit card is issued with approved credit by Wells Fargo Bank, N.A., an Equal Housing Lender.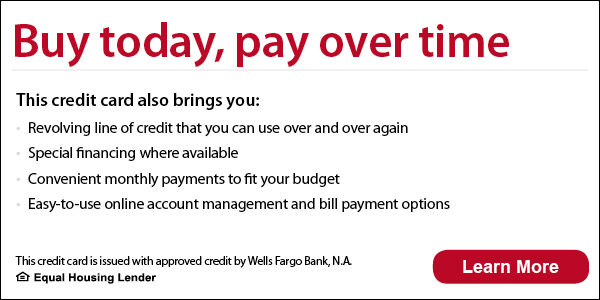 Still have questions about financing a product? Use our form below and we'll reach out to provide further direction.
This form does not ask for any sensitive personal information.

This form is not an application for financing. It is simply to request more information.

Your privacy is important to us. We will not share your information with anyone.

We will periodically contact you with exclusive promotional offers and product news.

You may unsubscribe from our promotional mailings at any time.